Grinding Efficiency Like No Other
Our Range of Metal Bonded Abrasives for your grinding needs.
---
---
Metal Bond Segments
Metal bond segments are used for the grinding and levelling of stones, preparing the surface of monuments, slabs and tiles for final polishing. The ultimate quality of gloss upon polishing depends on proper grinding at initial stages. Our metal bond segments work aggressively on all granite stones, hard and soft, and give a flat, level surface for final polishing. On automatic polishing machines, the intial heads use metal bond segments, followed by our resin bond segments for sequential polishing. These are available as naked segments, suitable for brazing on metal plates, or with bakelite encapsulation suitable for easy fixation using adhesives.
Grites Available: #30-40, #60, #100, and #200.
Try Now
---
Metal Bonded Diamond Fickert Abrasives
Metal bonded diamond fickert abrasives are used for grinding slabs and tiles. These are designed for high efficiency and aggressive grinding. Light in weight, these fickert abrasives ensure minimal load on machine head. These fickerts are suitable for line polishing machines with rocking heads, as well as for manual polishing machines.
Grits Available: #30-40, #60, #100, and #200.
Try Now
---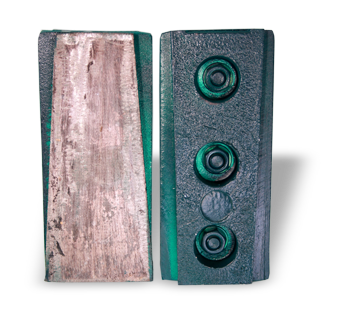 ---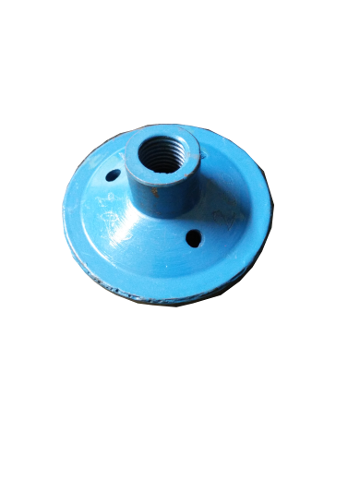 ---
Metal Rings
Metal rings are used for the grinding and levelling of granite surface for the preparation of granite monuments. Our metal rings are known for their aggressive material removal and extended tool longevity. Metal rings aid in easy grinding of the stone surface using a hand operated grinding machine.
Grits Available:  #30-40, #60, #100, and #200
Try Now
Feel the Difference! Try Our Products Now.
Write to us with your product/polishing requirement. We are here to offer you products to meet your requirements.
Get In Touch